"Deb and Judith have been working with us for over a year as we transform our organization to be more collaborative, embrace constructive conflict, and achieve better outcomes. They are true partners who constantly find creative ways to push us all to be our best selves. Most recently, we held our quarterly product leadership offsite meeting, which had to be 100% virtual due to the pandemic. Deb and Judith produced one of the best online experiences I have been a part of in my career. Not only did the two days fly by, but we left the meeting more focused and energized than when we started.
Our team continues to grow and evolve our communication. We are having more productive, constructive conversations thanks to the exercises and training Deb and Judith have put together, and our teams are noticing."
"Maestral Solutions is a software development company with nearly one hundred employees. One thing that really struck us with Judith and Deb is how quickly they built rapport with our staff.
Coming from software development background, they clearly understood our needs and gave us the insights and worked with us to perfect our skills to successfully continue our growth as an organisation. Judith has fantastic presentation skills and can energise the room in seconds.
Deb takes the back seat and then surprises you with her enormous knowledge of working across cultures. Having entered training with Judith and Deb as sceptics, we have come out as real converts and evangelists for Judith Mills Consulting!"
Sanin Saracevic
CEO Maestro Solutions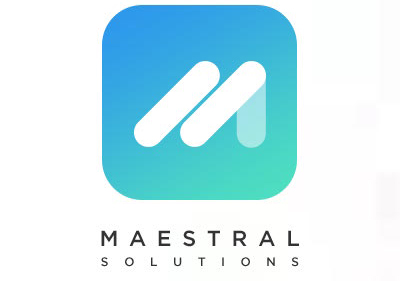 Jimmy Lyons
President & CEO at SSI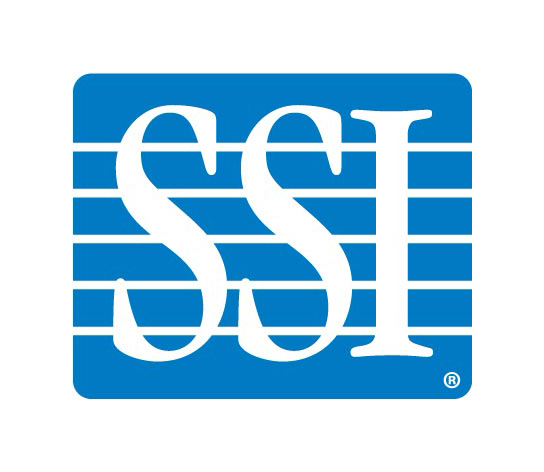 "SSI engaged Judith Mills last year as consultant and coach to transform our Product Engineering from Waterfall to Agile/Scrum. Our company, which is focused on healthcare revenue cycle management technology, has been around for 20+ years and has had great success and maintained significant market share. We realized that modernization and re-platforming of our products was necessary in order to maintain our market share and continue our growth. We also determined that our current method of product development could not get us to where we needed to be in the time frame we needed.
So Judith was brought in to lead the transformation of our product development process in a company that traditionally was not very receptive to "changing the way we do things". But Judith did it! Not with just her knowledge and enthusiasm for the Agile/Scrum process, which is unquestioned, but her engaging manor and especially the excitement she created within our development group. It has been the most transformation event in SSI's history.
Watching the success and enthusiasm of our Product Engineering group's transformation, I have recently engaged Judith to lead our Senior Management Team through an ongoing series of leadership training that I believe will reenergize our entire Company."
"Judith possesses a great skill in quickly boiling down complicated problems into a series of bite-sized solutions. Because of her diverse background, she was able to communicate fluently with the executives as well as the engineers in our company to gain their respect and trust.
For Listen360, we have been utilizing Agile practices and Scrum since our inception – but found great value in bringing in a coach from outside our organization. After determining areas for improvement, we were able to streamline our dev-ops to keep key new features on track, provide better company-wide transparency of our priorities, and created better mechanisms of communication across our teams.Just like any great coach, you have to make the commitment to do the work necessary for transformation, but Judith will be the steady guide to ensure you stay on the path."
Brian Fitzpatrick
Chief Technology Officer at Listen 360

Alan MacLamroc
Chief Technology Officer at HealthTech Holdings, Inc.

"Judith is a marvel. I have been involved in organizational transformation my entire management career, from top-tier consulting firms to Fortune 100 technology companies to rapidly growing startups, and Judith is by far the most effective change agent I have ever known. Her broadly diverse multi-disciplinary skillset, and her extremely deep and varied wealth of practical experience, make her keenly adept at everything from executive coaching to individual team dynamics; but at the core, the fact that Judith is such a uniquely wise and wonderful person is what makes her the best."
"We were lucky enough to find Judith through a mutual business associate. Judith came into our organization for a health check almost three years after we transitioned to Scrum. The team was frustrated and dissatisfied with the results we were achieving. I was amazed at how quickly Judith was able to diagnose our issues. I was even more impressed by how she led the team to the right adjustments and changes. Judith's facilitation allowed the team to find the answers vs. her prescribing them. She was instantly credible with the Product Development team due to her background. Judith's energy and enthusiasm for Scrum is infectious and she left our team extremely motivated and excited about Scrum all over again. She is an excellent executive coach. She left me with the right knowledge and tools to be able to help the team going forward."
Kristen Mikovich
Chief Operating Officer at CallMiner

Robert Chicvak
SAP Project Manager at itelligence

"Judith is an enthusiastic, positive and well rounded leader. She combines a superb knowledge of business, technology, a gift for working with people and a really strong bias for action. Judith is an effective and driven executive who has a genuine gift for building great teams and delivering outstanding results."
"I had the great pleasure of working with Judith at CDC Software in her capacity as an Agile mentor/coach and as VP of Operations.
Judith was very effective in sharing the Agile principles in a clear and concise manner to all team members regardless of their position. She successfully transformed the entire Engineering organization here at CDCS to Agile. Her manner ensured that no-one felt uncomfortable during the process; moreover, with her excellent coaching skills, I see team members embrace changes with great enthusiasm as they were able to see the positive impact immediately. As a result, we have very high performing teams today.
In addition to her extensive expertise on Agile, Judith also has great knowledge of software development, which makes her very effective as an agile coach. She was able to use a wealth of techniques and interesting examples from her technical background that help engage the teams.
Judith's unique strengths are her ability to come into a challenging environment and make sense of it quickly, generating a real sense of team from day one. Her energy, focus, and deep understanding of Agile would be a tremendous asset to any company that wants to improve not just their software development practices but their entire organization."
Jenny Peng
Vice President Engineering at CDC Software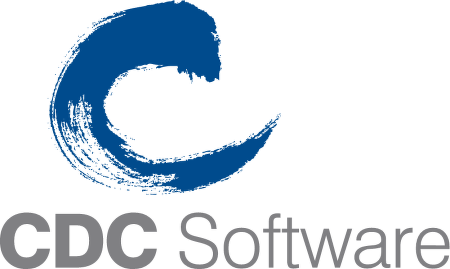 Stephen Lee
Project Manager at CDC Software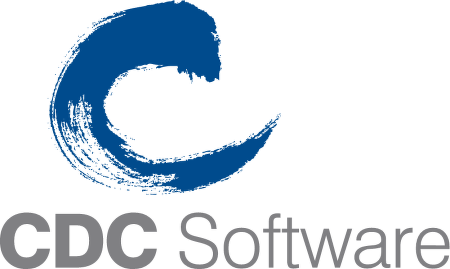 "I had the tremendous pleasure of receiving Agile Scrum training from Judith Mills while I worked for CDC Software. My business unit after acquisition by CDC Software decided to send a team to corporate headquarters to learn the Agile Scrum methodology to help us improve deliveries on client and R&D software development work. Judith provided us this 2.5 day training.
Wow! Judith was an ideal trainer and kept us highly engaged the whole time she taught us these new value improvement techniques. Judith has it all. She has great technical knowledge and understanding, both of software development and of Agile concepts, techniques, and methods. She has great business and management knowledge and understands people and getting them to work together. She has tremendous emotional intelligence. She clearly understands people and knows how to work with different, unique personalities and move them towards a cohesive team. The whole training, she stayed passionate, interesting, and highly engaged.
Her teaching was so effective that, combined with my subsequent Agile Scrum experience, I landed competing offers from two companies, including a consulting assignment at the prestigious New York Stock Exchange. I had to undergo rigorous interviews on Agile Scrum from both companies and my ability to shine in both is a testament to Judith's ability to train effectively. I would be delighted to work with Judith any chance I had."
"Judith has been an essential part of our organization changes toward Agile. Her thoughtfulness, extraordinary memory and insights have been invaluable in ensuring our team's growth and have boosted morale. Our team productivity has risen while we have reduced waste in all areas.
Professionally as well as personally, Judith has helped me identify and work through several unresolved issues. These life-changing breakthroughs have allowed me to manage large teams both offshore and on-site much more efficiently. I am able to focus on improving my emotional intelligence, respond rather than react. This has been a key impact on the rest of the team's ability to make better decisions and work together in harmony.
The collaborations between all team members have never been more effective. We could have not done it without Judith's guidance." 
Mac Sanguansuk
Executive Director,  Evolent Health

Damon Lockwood
Founder & Chief Technical Officer OpenSpan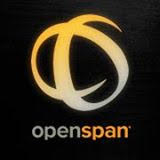 "Debra has been an enormous asset to our product organization as we scaled from a small startup to a small company.
While there are many books that tell you how to run a scrum team, write user stories, implement agile tests, etc. there are a dearth of resources that explain how to manage this process, including how to hire for attitude and talent, how to create true collaboration and accountability and how to drive product vision while maintaining predictability. Debra has been that resource for us and for me.
Her deep understanding of agile principles, coupled with a pragmatic mentality based on years of experience, has allowed us to find the strategies that work for our teams and have improved our agility and predictability." 
"We run an extended engineering team out of India for CDC Software USA. CDC Software embraced Scrum as the agile development methodology and wanted to extend the same to our team. Judith was entrusted with the challenge to bridge not only the process gaps but also the cultural and time zone 'divide'.
She put the India and US team together in her classroom, and we all were skeptical wondering how she is going to transform this heterogeneous bunch of "students" into an Agile team. But our skepticism was short lived, as she came into the class and wove her magic like the Pied Piper, guiding us through the labyrinths of software engineering landscape, leading us into the promised land of Scrum – a land that was based on egalitarian principles; offering sense of ownership, open communication, transparency, and freedom.
Judith's training focused on the intent of the processes rather than specific processes. Hence rather than telling the teams about what processes to follow, she encouraged the teams to come up with their own processes that would work for them. This brought a great sense of ownership for processes within the teams, not only ensuring that there was greater adherence with these processes but also ensuring that the teams kept improving the processes based on their experience and needs.
The training was very much hands on and involved a lot of team activities and games. The team was able to practically see dynamics and advantages of team work, iterative processes and information sharing. Quite a lot of scenarios were picked for discussion and analysis from the participant teams only, hence everyone was able to relate to the situations and understand the concepts. The training also covered some specific tools and techniques which improved productivity of the teams.
Prior to training, there used to be a lot of second guessing regarding responsibilities and decisions within and across team. The training helped team members clearly spell out roles and responsibilities for all the stakeholders, enabling everyone to take ownership of their work and be responsible for it. There is continuous feedback from all stakeholders, ensuring improvement in the product and aligning it to actual needs of the customers. Communication and visibility have ensured that there are no last minute surprises and correctives measures are taken much earlier avoiding costly reworks.
We often wonder where we would have been today without this 'Pied Piper' Judith Mills."
Keshav Sharma
CEO, Board of Directors